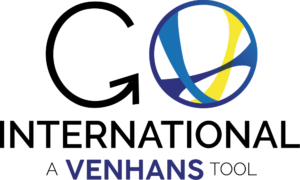 A benchmarking tool for VET providers to self-assess their capabilities to "Go International"
What is GO International tool?
Nowadays, internationalization of Vocational Education and Training providers is considered of great importance.
Internationalization increases the reputation and prestige of training centers and allows practitioners and professionals working in the field to relate to their peers in other countries and exchange ideas and practices with the resulting benefits of improving the overall quality of the training offer.
Nevertheless, it is not an easy task and it requires ad hoc internationalization strategies for the training centers and specific competencies of those involved in their implementation.
The tool will refer to the principles enlisted in the "GO INTERNATIONAL practical guide on strategic internationalization" developed by the Erasmus+ National agencies in 2017, and will allow an online self-assessment and feedback elaboration.
The tool will be one of the products developed in the framework of the project VENHANS – VET European Networking Enhancement funded by the Erasmus + KA3 Support for Policy reforms program (Call EACEA / 37/2018 - Networks and partnerships of Vocational Education and Training providers).
The VENHANS project aims at offering support to the organizations in the VET4EU2 platform and to their members to:
increase their representativeness at national / regional level
improve cooperation between VET European networks within the VET4EU2 platform and support policymakers developing and disseminating the VET policies in all EU member states
promote the quality offer of the VET system, also through services supporting the internationalization of vocational training centers